Adjusti-Stick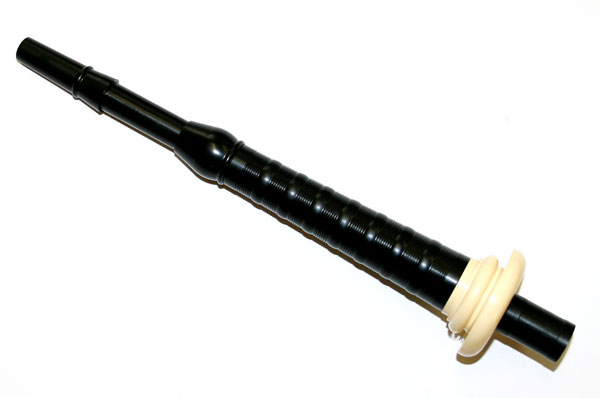 The Adjusti-Stick is an Extendable Plastic Bagpipe Blowpipe.
It can be Extended to adjust the overall length.
The Adjusti-Stick come with a Round & Oval Removable Threaded Mouthpiece with Protection Guard.
The Hemp Section unscrews to reveal a Built-in Blowpipe Valve.
The Adjusti-Stick is available with either an Imitation Ivory Projecting Mount or a Plain Black Projecting Mount.
The Extension allows the Adjusti-Stick to adjust to the following lengths:-
Extension from 8 inches (20.32 cm's) to 12 inches (30.48 cm's)
The Measurement is taken from the Tip of the Mouthpiece to the Bottom of the Projecting Mount (do not include the hemp section)
(When ordering please specify the Projecting Mount type)
To Order Now:- sales@lyonsbagpipes.com
Website Created and Managed by Lyons Bagpipes & Highland Supplies©