Maxi-Stick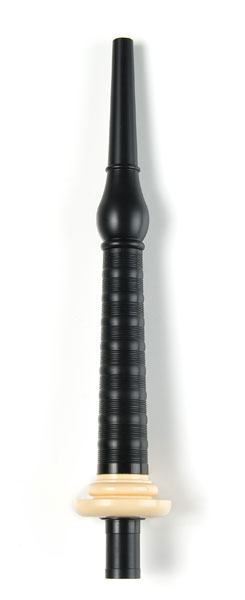 The Maxi-Stick Blowpipe is a Standard Plastic Bagpipe Blowpipe with a Round Threaded Plastic Mouthpiece.
The Hemp Section unscrews to reveal a Built-in Blowpipe Valve.
The Maxi-Stick is available with either an Imitation Ivory Projecting Mount or a Plain Black Projecting Mount.
It comes in 5 different sizes to suit most pipers.
The Measurement is taken from the Tip of the Mouthpiece to the Bottom of the Projecting Mount (do not include the hemp section)
Size 8:- 8 inches (20.32 cm's)
Size 9:- 9 inches (22.86 cm's)
Size 10:- 10 inches (25.40 cm's)
Size 11:- 11 inches (27.94 cm's)
Size 12:- 12 inches (30.48 cm's)
(When ordering please specify the Size and Projecting Mount type)
To Order Now:- sales@lyonsbagpipes.com
Website Created and Managed by Lyons Bagpipes & Highland Supplies©