Bagpipe Mouthpieces with Mounts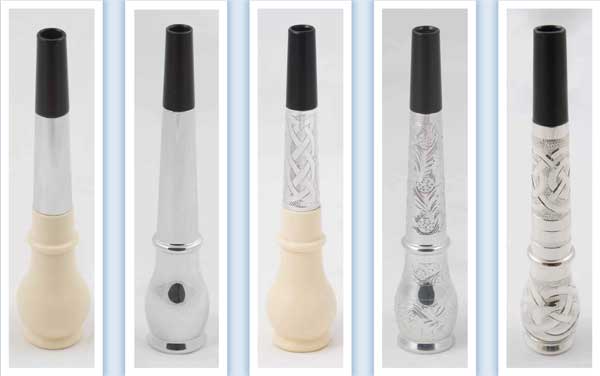 Bagpipe Mouthpieces are made from plastic and nickel and have a large non-restrictive bore.
Each mouthpiece has a standard screw-on thread size to fit almost all types of bagpipes.
The Bagpipe Mouthpieces are available as per the photos above. Nickel alloy mounts are also available in gold.
Engraved Nickel or Silver Mouthpieces are also available to order.
To Order Now:- sales@lyonsbagpipes.com
Website Created and Managed by Lyons Bagpipes & Highland Supplies©