Kyser Wood Polish Wipes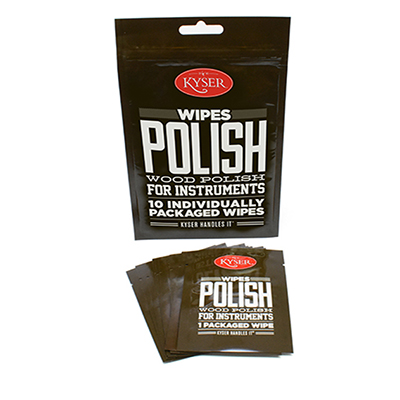 Kyser Wood Polish Wipes have been specially designed for musical instruments.
The container has 35 wipes which are each 4 inches x 6 inches and are penetrated with wood polish. The polish is specially designed to protect, clean and replenish the wood on any musical instrument, including bagpipes.
Very handy pull-out packaging. Easy to store inside the pipe case for those occasions where you need to give your bagpipes a quick wipe over or a full clean without stripping out any of the good oils or moisture.
To Order Now:- sales@lyonsbagpipes.com
Website Created and Managed by Lyons Bagpipes & Highland Supplies©