Autosol Shine Alloy & Metal Polish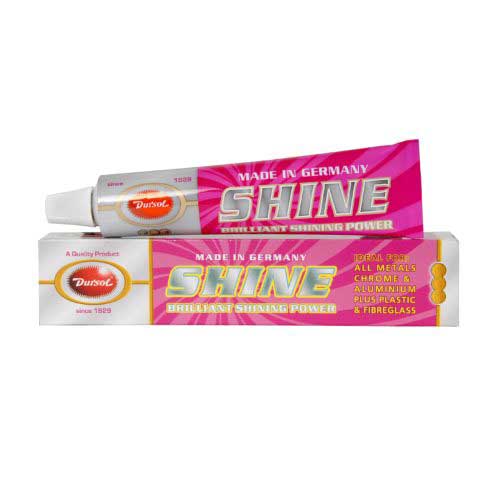 Autosol Shine Metal Polish, made in Germany, cleans and polishes metals to a brilliant high shine leaving a protective coating for future protection. The Shine formula is a gentler polish which makes it ideal for cleaning alloy and nickel mounts on bagpipes.

Autosol Shine Metal Polish not only cleans and polishes metal surfaces but also leaves an ultra-thin wax coating that protects them from future tarnishing, discolouration and corrosion. Shine Metal Polish is ideal for cleaning, polishing and protecting metal surfaces such as aluminium, stainless steel, brass, copper and some precious metals. The gentle polishing formula means that it can also be used to clean, polish and protect plastics as well.
Autosol Shine Metal Polish comes in a 50ml tube. Apply with a soft cloth using one finger for a minute or two and wipe off excess using a clean cloth.
To Order Now:- sales@lyonsbagpipes.com
Website Created and Managed by Lyons Bagpipes & Highland Supplies©