The Bagpiper Explorer Backpack Case
NEW!!! Bagpiper Explorer Backpack Case
Super High Quality, Highly Protective & Robust Backpack Pipe Case
Bagpiper:- Don't trust your expensive bagpipes to anything else!!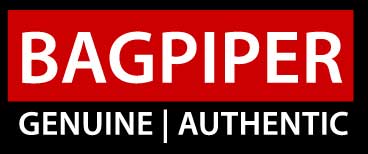 Original Designs by Ian Lyons & Murray Blair
The Bagpiper Explorer sets a new benchmark for premium instrument cases. Solid and compact, your prized set of pipes are stored safely and beautifully in this sophisticated well designed case.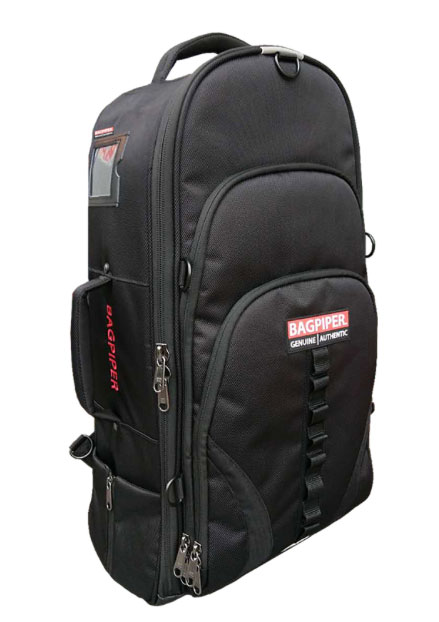 Features:
• Large internal plush lined pocket for storing bagpipes
• Wide/ think plush lined strap for securing drones
• 20mm wall padding
• Outside pocket (1) for iPad/ digital tablet, note books, music, keys, pens and documents.
• Outside pocket (2), tall pocket for practice chanter, drone reeds, brushes, corks, pens, ear plugs, tuner, hemp, music books and accessories
• Reflective strips for night time travel
• Heavy duty metal components, thumb pulls, zips and D rings
• Front ring loop system for attaching lights, key rings, towels
• Side pocket for water bottle or keys
• Top and side handle
• Contoured shoulder straps with centre stabilising clip
• Long pocket for storing shoulder straps
• Heavy duty rubber feet for placing on ground
Dimensions
Outside Dimensions: L62 x H22 x W32 (tapered)
Inside Dimensions: L60 x H20 x W30 (tapered)
Weight 2.50kg
Exterior: Heavy duty nylon denier
Interior: Thick padding with plush lining
* Water resistant for light/ moderate showers.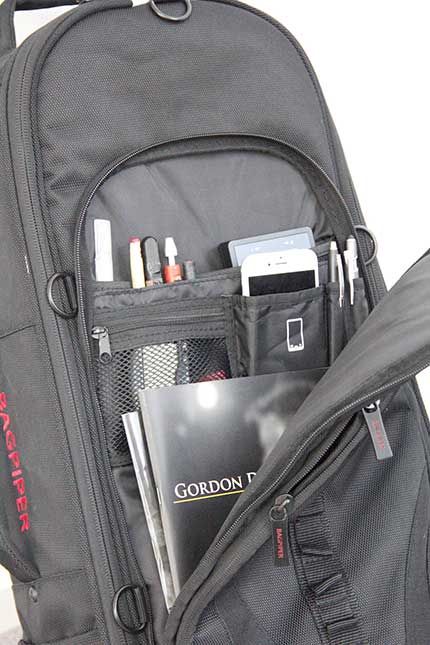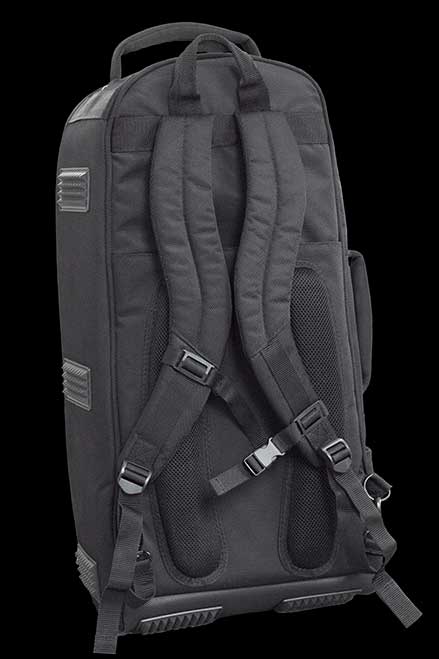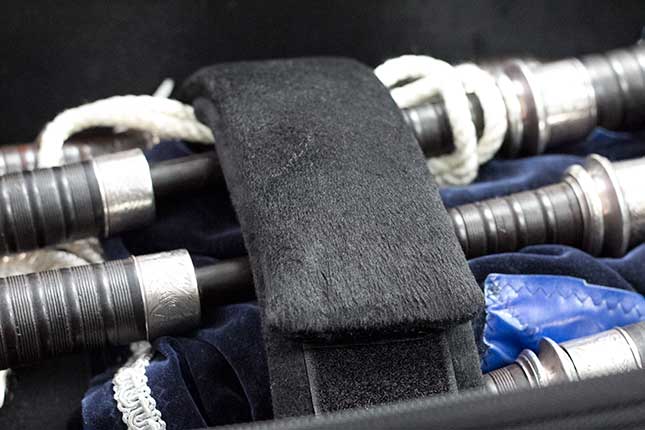 To Order Now:- sales@lyonsbagpipes.com
Website Created and Managed by Lyons Bagpipes & Highland Supplies©